Baby Come Back (Player)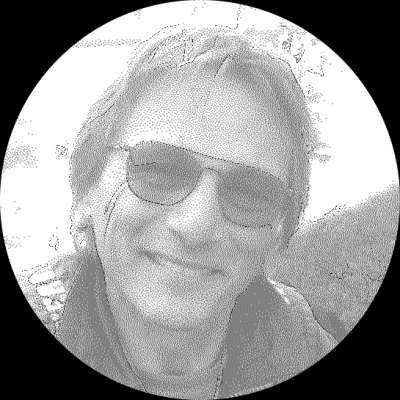 Player is an American rock band that made their mark during the late 1970s. The group scored several US Hot 100 hits, three of which went into the Top 40; two of those single releases went Top 10, including the No. 1 hit "Baby Come Back", written by group members Peter Beckett and J.C. Crowley.
"Baby Come Back" is a song recorded by the American rock band Player. It was released in late 1977 as the first single from their self-titled first studio album. The song was their biggest single, hitting number one on the Billboard Hot 100 and number 10 on the soul charts, in 1978. It was the breakthrough single for the band, gaining them mainstream success, and hit number one, knocking label-mates The Bee Gees' "How Deep Is Your Love" from the top spot. Written by lead singer Peter Beckett and J.C. Crowley, the founders of Player, and sung by Beckett and Crowley that sang the line, "Nothing left for me" during the bridge, it is listed 8th in the Top Ten Yacht Rock Songs of All Time.
Player first came together in Los Angeles, California. The original members included Peter Beckett (lead vocals, guitar), John Charles "J.C." Crowley (vocals, keyboards, guitar), Ronn Moss (bass, vocals), and John Friesen (drums).
Beckett, a transplanted Englishman, had been in a group called Skyband with Australian Steve Kipner (who had also played with the Australian band Tin Tin). After Skyband broke up in 1975, Beckett was in Los Angeles and met Crowley at a party. He and Crowley teamed up in a new band called Riff Raff, which soon changed its name to Bandana and released a single, "Jukebox Saturday Night", on Dennis Lambert and Brian Potter's Haven label. Steve Kipner and former Grass Roots guitarist Reed Kailing were also members of Riff Raff/Bandana, but Kipner was gone before the single's recording and Kailing was aced out after its release, though some of the Bandana tracks with Kailing's playing and co-writing later appeared on Player's debut.
When Haven folded soon afterward, Lambert and Potter brought the others over to RSO Records in 1976, and Beckett and Crowley started anew with Moss and Friesen (a former percussionist and musical director for the Ice Follies) as Player. Wayne Cook, a keyboardist/session player and former member of Steppenwolf, was an additional bandmember for its live performances; he is the curly-haired keyboardist in the band's videos from the 1970s.
Player gained popularity as a live act during the heyday of the 1970s stadium rock era. They first went on the road in the fall of 1977 opening for Gino Vannelli, then Boz Scaggs. They began to develop a distinctive, edgy and melodic rock style. Their biggest hit, "Baby Come Back", released in late 1977, rose to No. 1 on the Billboard Hot 100 in January 1978 and was a chart success in other countries. Their follow up single, "This Time I'm in It for Love", also peaked at No. 10 the same year. Among several notable accolades, Player was named Billboard's Best New Singles Artist of 1978. Eric Clapton invited them to open for him during his 1978 North American tour.
Later in 1978, keyboardist Cook left and was replaced by Bob Carpenter (who would go on to join Nitty Gritty Dirt Band). Eventually the band began to headline some of their own events, as well as continuing to open shows for artists like Heart and Kenny Loggins in the fall of 1978. But after playing a show with the latter at Coconut Grove in Miami, Florida on October 29, 1978, tension among the various group members resulted in a huge blow up. When the smoke finally cleared, and after the group played a few more shows with Heart in late 1978 and early 1979, Beckett left and the group was without a record contract.
The remaining three, Crowley, Moss and Friesen, attempted to find a new deal and carry on but were unsuccessful. Crowley then decided to leave, eventually to return to his native Texas, where he later pursued a career in country music. In the meantime, Beckett regrouped with the other two to continue on as Player.
Player released four albums during their active touring years: Player (RSO Records in 1977), Danger Zone (RSO Records in 1978), Room With A View (Casablanca Records in 1980), the latter without Crowley, and Spies Of Life (RCA Records in 1981). After their later reformation, they released their fifth album Lost In Reality on River North Records in 1996 and Two Many Reasons followed on Frontiers Records in 2013.
Zeig mehr
---

Bitte helfen Sie mit, mit ihrem Beitrag den Serverplatz für die Filmsammlung zu erweitern und das MyTube werbefrei bleiben kann. Danke und viel Freude bei unzensiertem MyTube


Please help us expand the server space for the film collection with your contribution and ensure that MyTube can remain ad-free. Thank you and enjoy uncensored MyTube


S'il vous plaît, aidez-nous à étendre l'espace serveur pour la collection de films avec votre contribution et assurez-vous que MyTube puisse rester sans publicité. Merci et profitez de MyTube non censuré


Пожалуйста, помогите нам расширить пространство на сервере для коллекции фильмов своим вкладом и убедитесь, что MyTube останется без рекламы. Спасибо и наслаждайтесь MyTube без цензуры